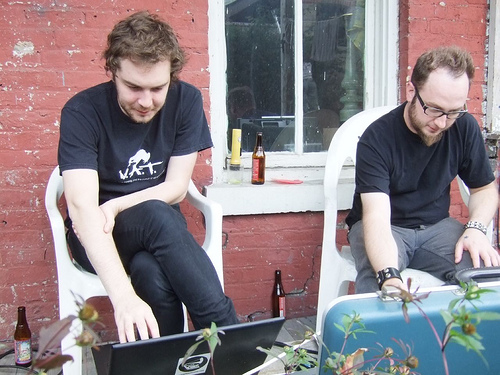 I'm Jake Elliott. I live in Chicago. I make games, artware, websites and noise.
That's a picture of me and my friend Jon playing music on Jon's porch in the summer (I am the dude on the left). Jon and I run a record label called Southbridge and an internet radio station for experimental music+sound called NUMBERS.FM.
In May 2010 I launched Cardboard Computer, an independent game studio.
From 2006-2007 I operated a free+open community computer lab in Pilsen (Chicago) called dai5ychain local network; that's where this domain name comes from. I had to close dai5ychain in 2007. But it looked like this.
You can email me at: jake@cardboardcomputer.com. Also you can find me on twitter or tumblr.