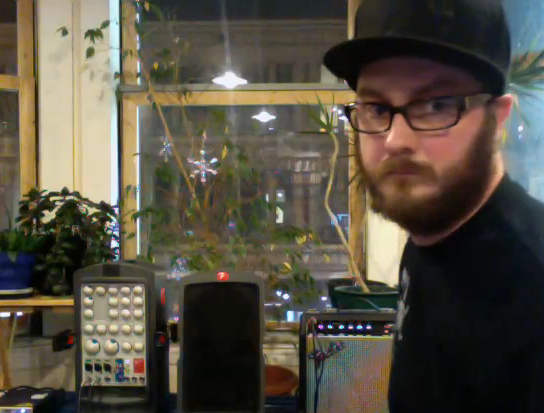 Jon, Kyle and I played a set at Chicago's longest-running experimental music venue, Myopic Books. Kyle was playing his handmade Cyber-Didgeridoo (probably not really what he calls it…), while jon+I were processing short recordings, ambient bookstore noise, feedback and other electronics.
Kyle got a pretty solid audio recording:
March 8 2010 Jon Cates, Jake Elliott & Kyle Evans @ Myopic Books by yaktronix
And jon recorded a video from his laptop:

jonCates, Jake Elliott + Kyle E. Evans @ Myopic Books Experimental Music Mondays on 2010.03.08 from joncates on Vimeo.