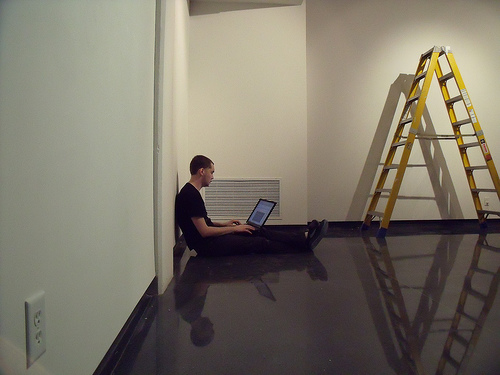 I've been a professional web developer since 2004, working independently and with a few different agencies in Chicago. I've worked on and launched several sites using Python/Django including work for mobile game publisher Chillingo, indie music review site Pitchfork.com, a web-based digital music service for children's music for Kindermusik, the relaunch of indie music download site Epitonic.com, and the online component of the videogame magazine Kill Screen.
I'm also a game developer and I've built+released about a dozen games using Flash, Unity3D and other platforms. One of my games, A House in California, won some awards in 2011.
My resume below focuses on web development. If you'd like to see more about the games I've made, check out my other website: Cardboard Computer.
---
Jake Elliott
Chicago, IL
jake@cardboardcomputer.com
Code samples, references and additional project details available upon request.
RECENT PROJECT DETAIL
Kill Screen (2012) — http://killscreendaily.com/
Role: Developer
Technologies: Python, Django Framework, HTML+CSS+Javascript(jQuery)
Chillingo (2011) — http://chillingo.com/
Role: Lead Developer
Technologies: Python, Django Framework, HTML+CSS+Javascript(jQuery)
Epitonic (2011) — http://epitonic.com/
Role: Lead Developer & Systems Administrator
Technologies: Python, Django Framework, HTML+CSS+Javascript(jQuery)
Kindermusik (2010) — http://play.kindermusik.com/
Role: Lead Developer & Systems Administrator
Technologies: Python, Django Framework, Flash, HTML+CSS+Javascript(jQuery)
Pitchfork (2009) — http://pitchfork.com/
Agency: Tangible Worldwide
Client: Pitchfork Media
Role: Programmer (Python/Javascript)
Technologies: Python, Django Framework, HTML+CSS+Javascript(jQuery)
T-Mobile myTouch 100% You Kiosk (2010) — In-store Kiosk
Agency: Tangible Worldwide
Client: T-Mobile
Role: Programmer (Python)
Technologies: Python, Django Framework, Web services, Macromedia Flash & Flex
T-Mobile Phonefinder (2010) — In-store Kiosk
Agency: Tangible Worldwide
Client: T-Mobile
Role: Programmer (Python)
Technologies: Python, Django Framework, Web services, Macromedia Flash & Flex